3RD DEGREE Mission Statement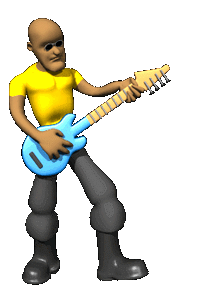 Aaron      George     ____          Hatch         ______     Billy      
Our mission  is to spread the blues power , history and love of  the music. So sit back enjoy our website please feel free to contact us and come see us perform and even sit in with us ! " Blues is the roots everything else is just the fruits ! " Willie Dixon. 3rd Degree can play soul , dixieland , jazz  and  rock & roll   if you want it  ! " We wanna fill up the dance floor  "  A.C.      

 " Here's a local band that should be making headlines all across the nation . "  Jim Santella , Southland Blues, 
cd review Jan. 2004,www.southlandblues.com

Link
bluesfestivalguide.com
southlandblues.com
myspace.com/3rddegreeblues
youtube.com/thirddegreeblues
gigmasters.com/liveband/3rdDegree
 
Band Bios
 Aaron Chapman bandleader, guitarist and vocalist, cut his teeth early on the South Side of Chicago which was and is a hotbed for "amplified blues".  Growing up in Cabrini Green and the Robert Taylor homes two of the toughest housing projects was his first lesson of the Blues. Drawing influences from Pops Staples, Lefty Dizz, Albert King, Buddy Guy, Walter Scott , Lurrie Bell and Curtis Mayfield to name a few . The historical Maxwell Street was a weekend experience sometimes with my dad and brother that was full of musical treats. Befriended by the late great Godfather of the Blues Junior Wells was an honor!
Billy Pulliam bass player and vocals. Billy does a great job of holding down the bottom, playing bass lines as they are meant to be played, following the original bass parts to give our blues cover tunes their original feel and sound. Billy has shared the stage with Dick Dale and many others. He also writes his own tunes and is just a good all-around friend and musician. 
Mr. George Harvey on drums his range of musical interest spans from classical, blues, funk, rock, R&B, you name it, he plays it. Fun, reliable, and easy to get along with The G Man is our guy on drums.

Harrison "Hatch" Manell grew up with the piano in the house, Hatch fooled around with the keys until he learned some basic chords. Through high school and beyond, he played in several local blues - rock groups at local clubs. His musical influences include Brian Auger, Savoy Brown, Santana, Clapton , Keith Emerson , and the Jazz Crusaders to name a few .
Playlist
Mojo workin , Rollin stone , You shook me , Bo Diddley medely , Spoonful , Lil Red Rooster , Backdoorman , Ain't superstitious , killin floor , tore down ,  goin down , love her with a feelin , chains of love , Midnight hour , knock on wood ,634-5789 , love and happiness , The thrill is gone , let the goodtimes roll , jambalaya , Blues is alright , born under a bad sign , why I sing the blues , last 2 dollars ,  Shade tree mechanic , down home blues , bad to the bone , dust my broom , sky is cryin , chitlins con carne , cissy strut , messin with the kid , all your lovin , yonders wall , use me up , high heel sneakers , big bossman , roadhouse blues , boom boom , pride and joy , crawlin king snake , back at the chickenshack , sittin on the dock of the bay , titty man,  strokin ,  redhouse , Johnny B. Goode , 19 yrs. old  ,  stand by me ,  shout , tequila , waiting in vain , stir it up , leave my girl alone , if lovin you is wrong I don't wanna be right , lets get it on ,  I wouldn't treat a dog ! , St. James infirmary ,  green onions , phone booth ,  drownin on dry land , give me back my wig ! , Damn right I got the blues ! ,  soul fixin man  , Ain't that a bitch , Real mutha 4 ya , tons of  blues and soul music the list goes on and on  !